The Birth and Growth of
Hospital Medicine in Taiwan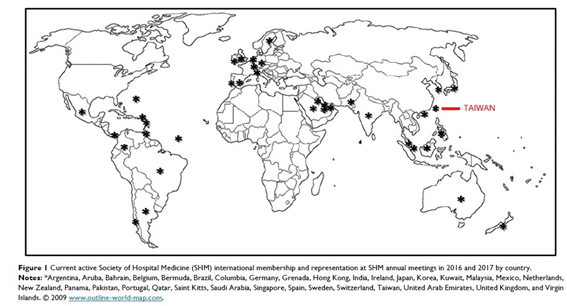 Taiwan has been famous for the nationwide health insurance with more than 99% coverage. In Taiwan, the Chang Gung Memorial Hospital (CGMH) introduced the first trial of hospitalist system in 2002, handled by a group of young attending physicians in the internal medicine department. However, the group structure, shift schedule and clinical performance did not publish in the literature but it is currently running with a 50-bed scale. In 2009, the National Taiwan University Hospital (NTUH), the top public medical center in Taiwan, established a new acute care ward that introduced the system of hospital medicine from the United States. This new hospitalist ward provided care to acute general medical patients awaiting admission in the emergency department. The performance of this pioneer hospitalist ward in NTUH, being efficient and cost saving without compromise of patient outcome, was published in 2011.[1] Three pioneer hospitalists were sent to the US as visiting scholars, who visited at least 8 hospitals across the western, central and eastern America and brought back valuable information for Taiwan. Thereafter, the evolved hospitalist system at NTUH became the benchmark of hospital medicine in Taiwan. In 2011, NTUH won the National Human Resource Design Innovation Prize by this new hospitalist team.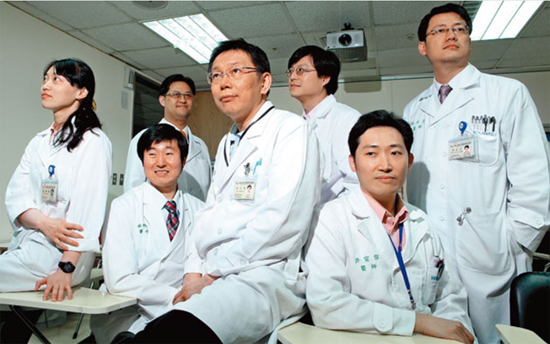 Since 2010, Taiwan was facing a shortage of primary care workforce, both in the community and the hospitals. Internal medicine is one of these specialties which lacked house staff, and the shortage of manpower in the hospital resulted in increased burden of attending physicians who traditionally provided both outpatient and inpatient care. Furthermore, malpractice liability has abnormally increased in recent decades in Taiwan, which led to unwillingness of physicians to care for acutely ill hospitalized patients.
In order to solve these problems, the Ministry of Health and Welfare (MHW) of Taiwan has proposed several solutions. First, efforts are made to improve the labor of the internal medicine and surgery residency training by the work hour restriction of 88 hours per weeks. Second, burden of malpractice liability must be mitigated with laws and relief systems for adverse clinical outcomes. Third, hospitalist system could be considered as a new workforce to cope with shortage of first-line manpower in the hospitals. However, the pioneer hospitalists in NTUH offered their values more than just to be surrogate manpower. This team proved that hospitalists can participate in intelligence technology, quality improvement, hospice palliative care [2,3], post-discharge transitional care [4], and physician workload evaluation [5].
The MHW of Taiwan is currently promoting a nationwide project of hospital medicine since July 2015. Although unpublished, most of the 19 hospitals within this project in 2015 generated positive results of either quality improvement or cost saving, or both. Until 2016, the number of hospitalists were around 150 in this country. The policy makers and the public health sectors are continuing seeking the values of hospital medicine implementation for hospitals in different levels, sizes and regions. In 2016, the MHW of Taiwan decided to give hospitalist a specialty that certificated by the government. Hospital medicine in Taiwan are preparing to takeoff and across the blue ocean.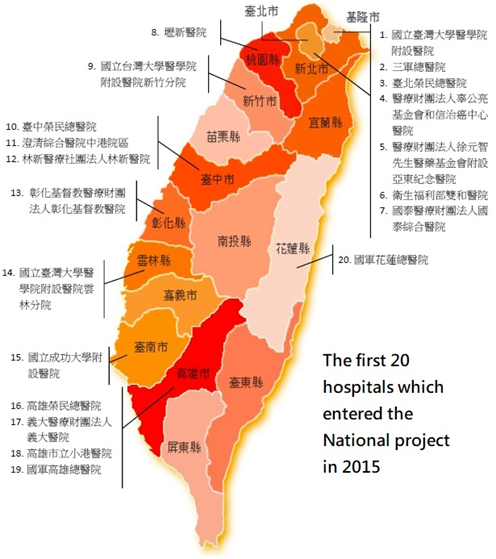 In Nov 2015, Taiwan Society of Hospital Medicine (TSHM) was established by several medical centers which kept practicing hospital medicine for years and under this national project. The members of TSHM included physicians, surgeons, nurses, nurse practitioners, dieticians, physical therapist, pharmacist and so on. Teamwork for inpatient care was highlighted in TSHM, which aims to promote the integrated care for inpatients.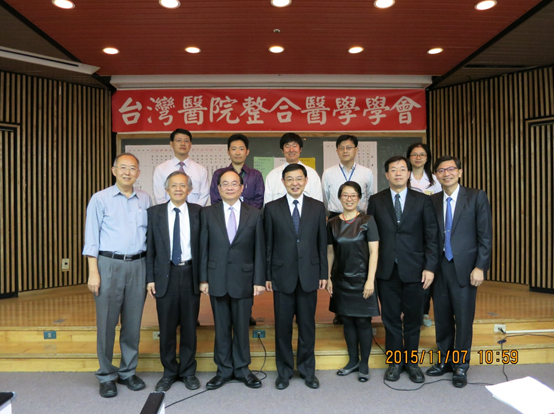 The next step of hospital medicine in Taiwan was to establish the core competence and education. Therefore, a textbook of hospital medicine was published by National Taiwan University (NTU) hospitalist in Dec 2015, soon after the launch of TSHM. In this textbook, the vision, mission as well as the education design and career pathway were depicted by pioneer hospitalists in Taiwan. The goal of hospital medicine was to promote general medical care in Taiwan, by both educating new hospitalists through medical education and encouraging medical specialists with interest to do more inpatient care. Health policy, quality and patient safety were also highlighted as the core competence of hospitalists in Taiwan.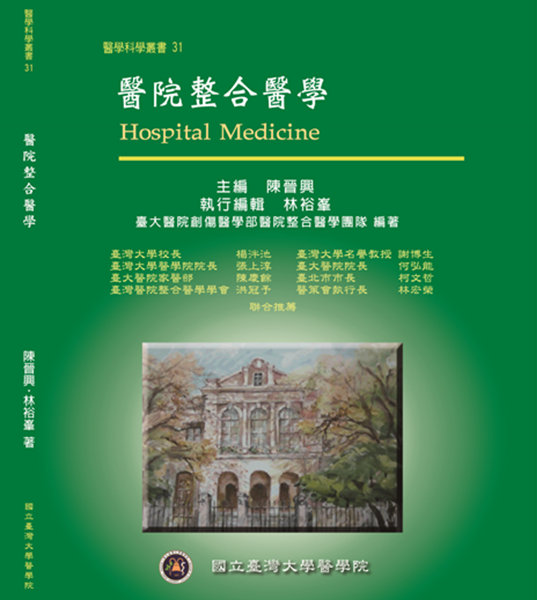 However, there are still debates on the role and professional identity of the hospitalist in Taiwan, that especially came from other medical specialists. In searching for the core competencies that a hospitalist should have, a conceptual image of "Hospitalist Batman" has been demonstrated in the annual conference of Taiwan Medical Association in Nov 2017. A hospitalist should bear inpatient care in the heart, using leadership and co-ordination skills as hands, and stands on both quality/patient safety and work-life balance. The mindset of a hospitalist should be "choosing wisely", and the cloak that makes a hospitalist fly can be skills of the point-of-care ultrasound (POCUS).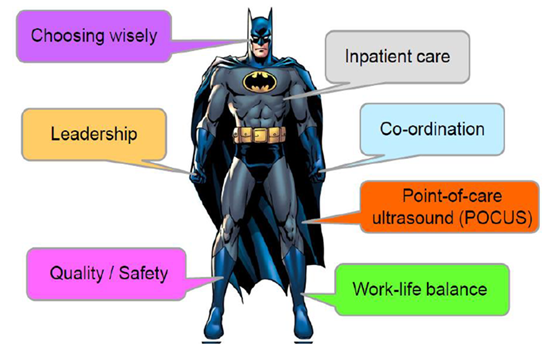 In order to educate and certify hospitalists in Taiwan, the Taiwan Association of Hospital Medicine (TAHM) has been established in Jan 2018. All members in TAHM are doctors who practice hospital medicine. This association is responsible for the design of curriculum and board exam of hospitalists in Taiwan. A hospitalist should practice in this field for at least one year before being qualified for the board exam. Currently in 2018, there are around 180 hospitalists in Taiwan, and 71 hospitalists have already obtained the board of hospital medicine.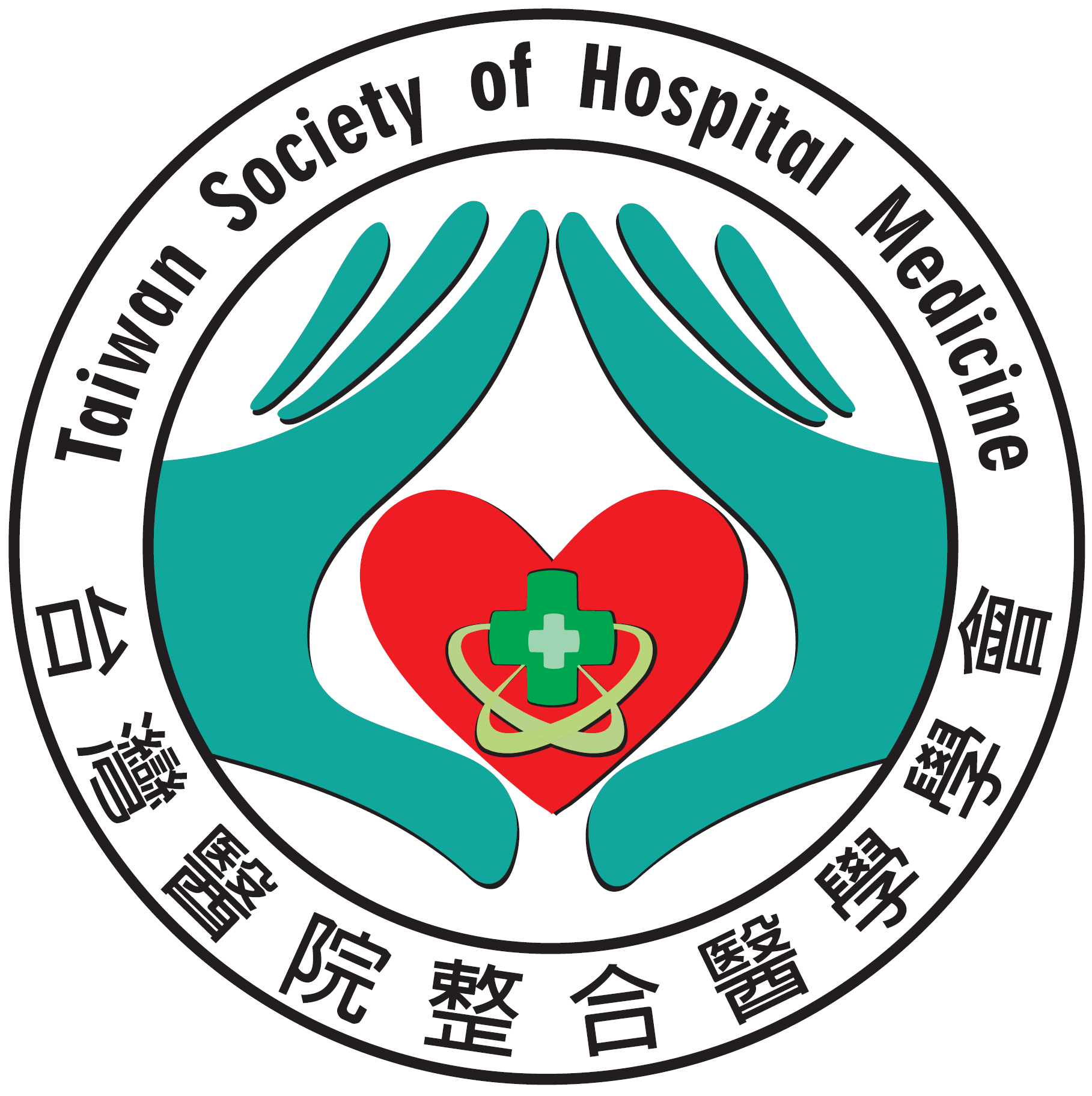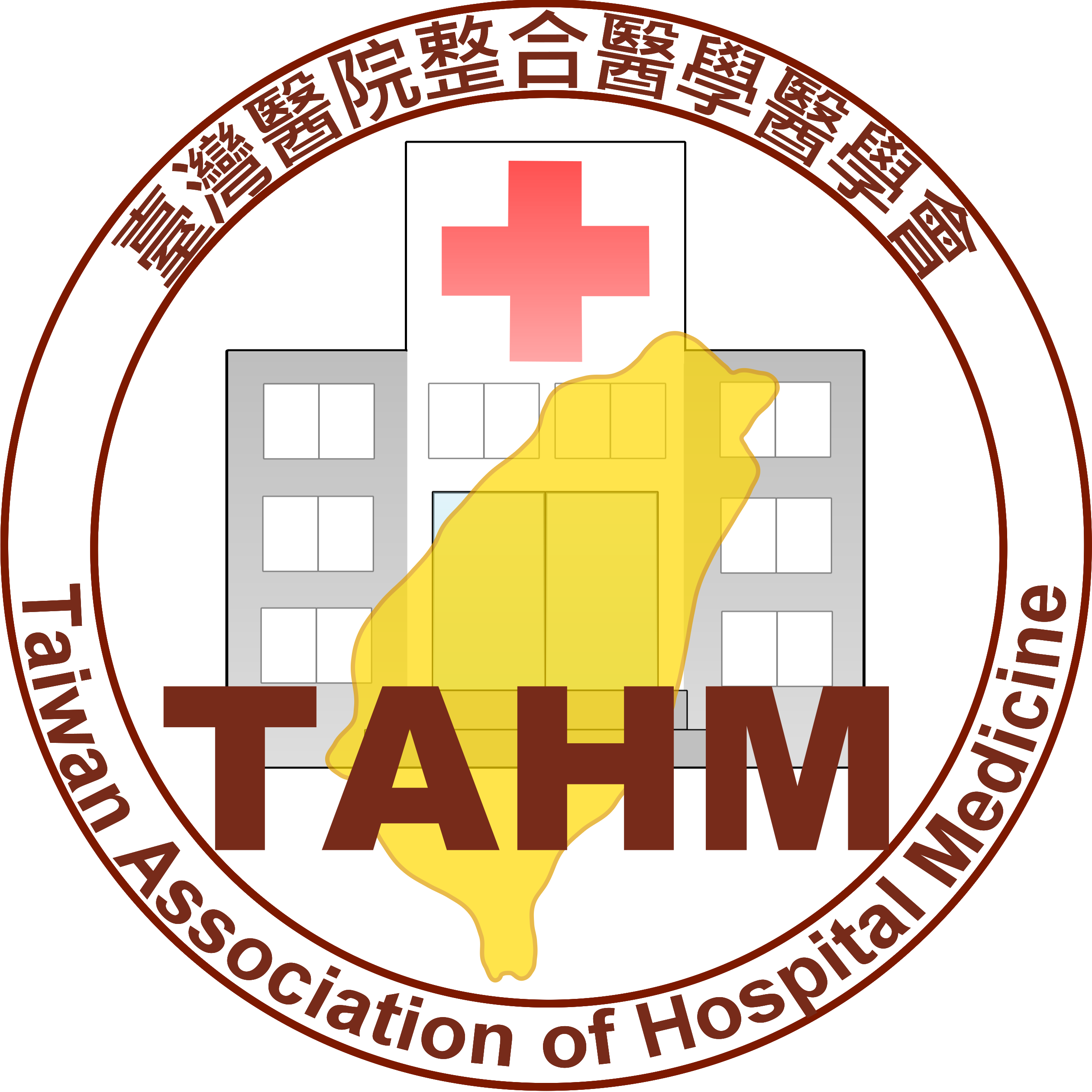 ​
-----------------------------------------
-----------------------------------------
C O N T A C T U S
Email : twsohm@gmail.com
-----------------------------------------
-----------------------------------------





REFERENCES